Testimonials (In their own words)
Professional Competitors
Colin Edwards
Superbike World Champion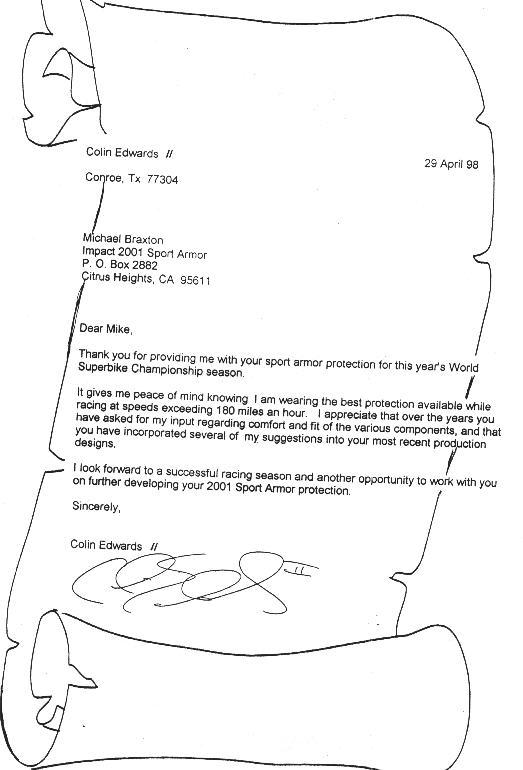 Nicky Hayden
2006 MotoGP World Champion
Does Nicky Hayden wear chest protection?....YOU BET HE DOES! Nicky never leaves pit lane without first putting on his Impact Armor Chest Protector.
What about Colin Edwards, Jake Zemke, Troy Corser and Tommy Hayden among others? DITTO!, DITTO!, DITTO! and DITTO!
IMPACT'S patented, made to measure design provides effective and comfortable protection for sternum, heart, lungs, and ribs.
IMPACT'S unique feature: Removable protection components. Means: individual components can be replaced or upgraded as needed thus protecting your initial Chest Protector investment.
Worn by many of the fastest riders in AMA, World Superbike and Moto GP, the $ 90.00 asking price for IMPACT'S Chest Protector is indeed a bargain ! ! !
For further information contact: Mike Braxton at IMPACT SAFE-T ARMOR
Catalunya..MOTOGP 2004...
Nicky prepares for battle by inserting his secret weapon....His Impact Safe-t Armor chest protector that rests on the gas tank of his RC211V Honda.



Earl Hayden Speaks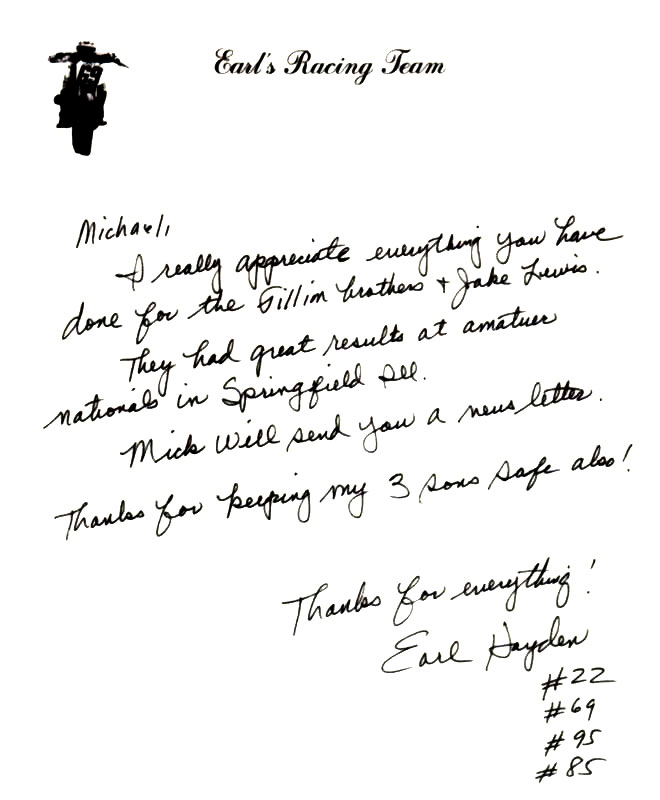 Troy Corser
Superbike World Champion
www.troycorser.com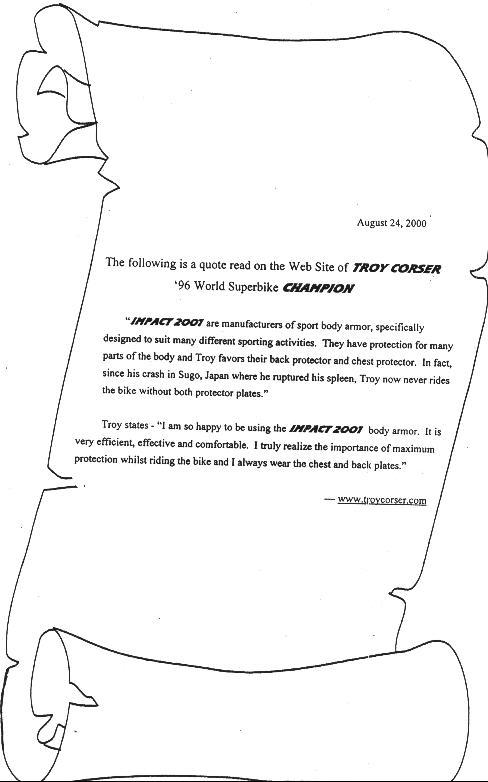 Gerald Rothman
Factory Rider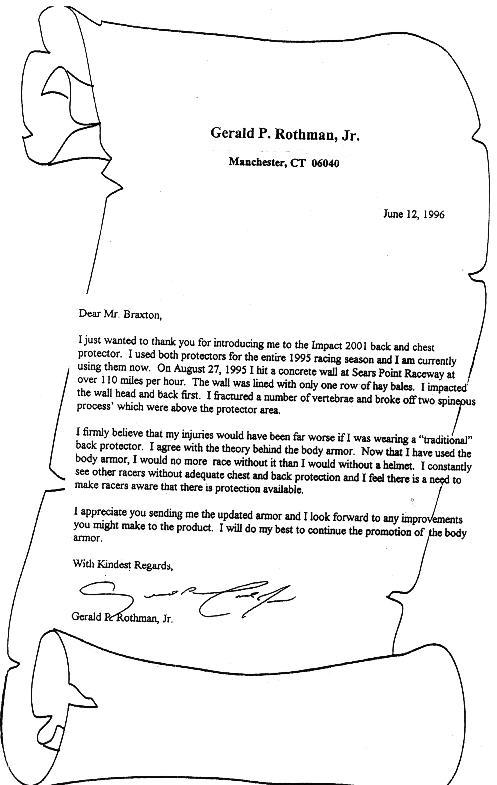 Chris taylor
Formula USA Champion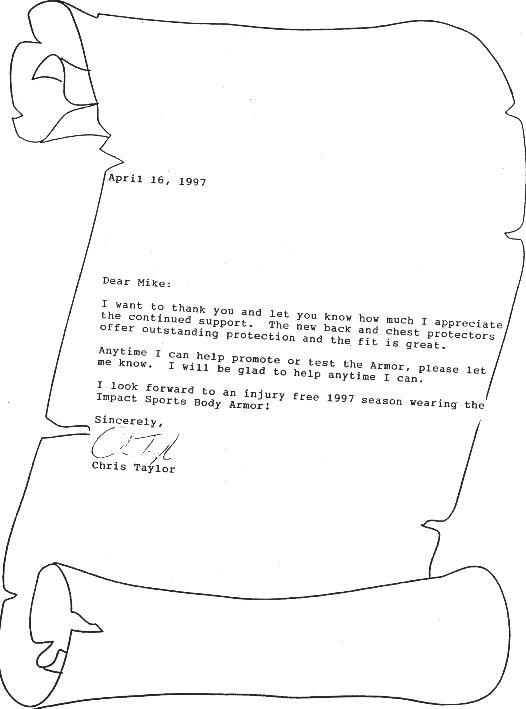 Customer Testimonials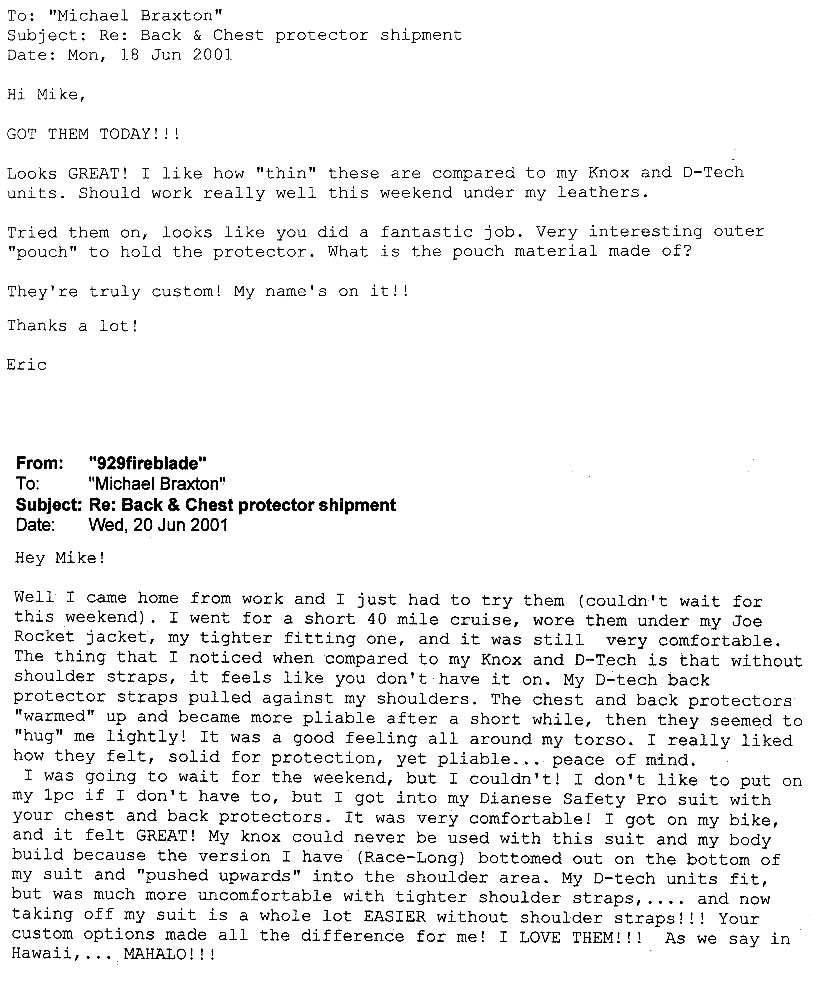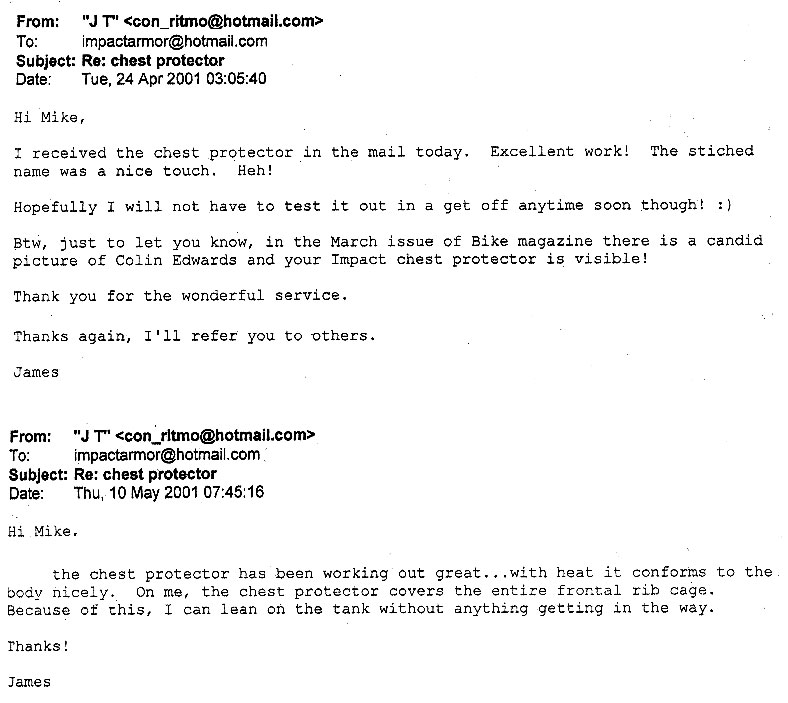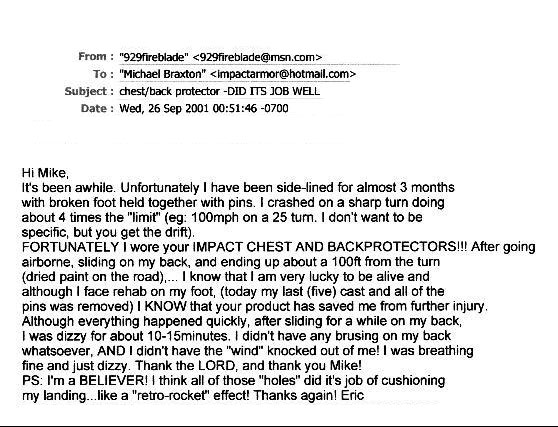 THE CRASH CHRONICLES