The Colin Edwards - B-008 Back Protector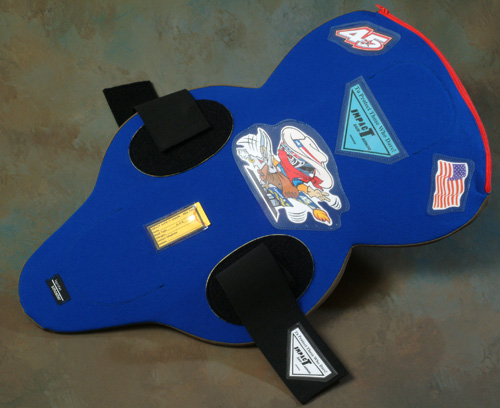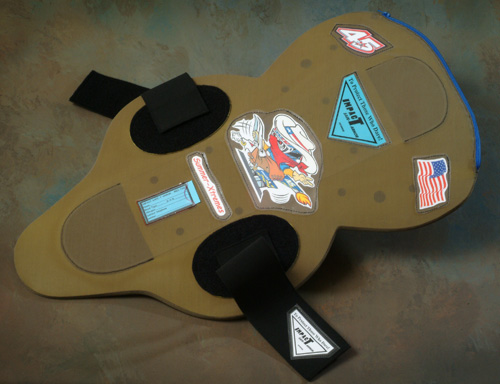 Features
Patented Expanding Pouch Technology
Delivers superior multiple impact dissipating performance, adjustable ergonomics and performance upgrade capabilities. The B-008 is made to measure to ensure a perfect fit!
Nitrile foam impact core
Advanced Scapula (shoulder blades) and Coccyx (tail bone) profiles provides maximum impact protection coverage.
Polyethylene* impact diffuser
Provides maximum impact energy dissipating performance by covering the entire sufrace area of the nitrile foam impact core.
* Polycarbonate impact diffuser upgrade option available for 2009
Polycarbonate impact diffuser - spine
Provides additional impact energy dissipating performance for this sensitive area.
Adjustable ergonomics
Detachable-adjustable elastic waist belts, available in 2, 3 or 4inch widths, provides maximum comfort and adjustment possibilities.
Emergency medical tag
Located on the back of each protector, lists important personal medical information that attending emergency medical technicians can access if required.
Easy opening zipper
The B-008's access zipper makes cleaning the expanding pouch and inspection/replacement of internal components;Impact core& Impact diffusers, an easy task!
Comes standard in all mesh MotoGP "summer extremes" configurations. For color options, please Email us or call (916) 725 2936.